Welcome to Shin's Martial Arts Online
Specializing in Tae Kwon Do and Combat Hapkido!
With over 20 years of Martial Arts Teaching experience, we offer expert instruction in both Tae Kwon Do and Combat Hapkido.
Our expert Instructors frequently conduct hands on Self Defense clinics for Police organizations, Emergency Medical Service Units, College/ High School/ Elementary School Student organizations and other Martial Arts Schools.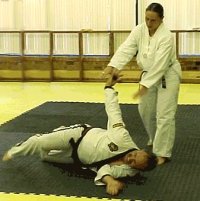 Examples of some of our special and most frequently requested clinics are:


Rape prevention, and basic Self Protection for Women;
"Stranger Danger" and awareness for children;
Suspect retention and control for Law Enforcement;
Hostile/ Aggressive Patient control for EMT and EMS;
Hostile Prisoner control for Corrections Officers;
Ground fighting and ground survival for Martial Artists;
Pressure points and joint manipulation for Martial Artists;
Weapon retention and weapon disarms for Law Enforcement;
Improvised weapons useage and defense for ALL;


Depending on the subject material and mastery desired, the amount of time a clinic will take can be from 2 hours to being an all day event. For even greater mastery of a subject, a short series of clinics taking place one or two days a week may be desired.
Custom Clinics tailored to fit whatever your needs may be are also available.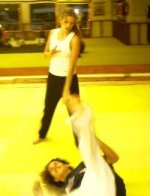 For information about any of our clinics, Contact:
Gary Richardson or Martin Heese
Telephone 254-867-1414
Waco@ShinsMartialArts.com
Address;
Shin's Martial Arts
3000 Bellmead Drive
Bellmead TX. 76705
Availability and prices are available on request!
///////////////////////////////////////////////////////////////////////////////////////////////////////////////////////////////////////////////
The Following is for Martial Arts Schools Only
In addition to the normal Clinics we can also conduct the Introduction to Combat Hapkido, basic techniques and application for Martial Arts Schools course.
This course will allow you to start learning Combat Hapkido and then in turn Teach Combat Hapkido techniques in your school.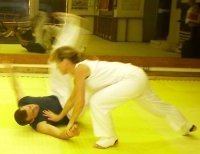 Benefits for having Combat Hapkido as a 2nd Martial Art in your School are:


Increased Adult interest and retention;
Increased school morale;
Increased Adult camaraderie and fun;
Increased curriculum;
Increased Black Belt opportunities and programs;
Offer International certifications;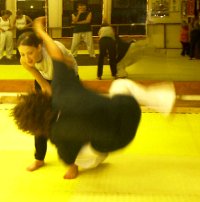 Contact:
Master Gary Richardson or Master Martin Heese
Telephone 254-867-1414
Waco@ShinsMartialArts.com
Address;
Shin's Martial Arts
3000 Bellmead Drive
Bellmead TX. 76705